The Preserve - Click here ->>>
*Route 66 Tour 2017 Update is in the Preserve
*
*Where did your club go for National Motoring Heritage Day 15th May?
Please send us your stories and or comments.
Hang onto your Photos for the moment. An exciting new initiative is comming soon.
*
*Next General Meeting 8pm Tuesday 26th July 2016
Arena Sports Club, 140 Rookwood Road, Yagoona
Check Facebook https://www.facebook.com/ArenaSportsClubNSW/
or their web site https://www.arenasportsclub.com.au
Come early and enjoy a meal in the bistro.
*
*Is Your Club Incorporated in NSW with Dept of Fair Trading?
Have You changed your Public Officer?
If You answered Yes to either of these then Please ensure you notify Fair Trading if your club's Public Officer changes by using the A9 form via the attached link.
To download all Incorporated Association Forms please use the attached link: http://www.fairtrading.nsw.gov.au/ftw/About_us/Our_services/Forms/Associations_forms.page?
For NSW Fair Trading enquiries please call 1800 502 042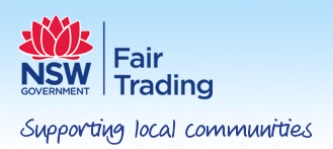 The Council was originally named "The Council of Veteran, Vintage and Thoroughbred Motor Clubs". Being a somewhat unwieldy name, many enthusiasts referred to it as "Fred", less of a mouthful. In recent years, the Council became an incorporated body and was re-named as "The Council of Motor Clubs, Inc.".
The CMC is also affiliated with the Australian Historic Motoring Federation, a national organisation uniting similarly orientated councils from around Australia.
The role of the CMC is a representative one – it represents affiliated clubs and their members with authorities such as the RTA with reference to Conditional Historic Registration, the Federal Government on matters such as leaded fuel and its continued availability, and such like. At no time is the Council a "controlling" body; it may issue guidelines or advice on an issue when requested, but it will never tell an affiliated club what to do.