The CMC and our Member Clubs are aware of Covid-19.
We are monitoring the advice from Government and Health Authorities.
Please keep yourselves safe and follow the official guidelines .
Strathfield Golf Club
52 Weeroona Road
Strathfield NSW 2135
https://www.strathfieldgolf.com.au/cms/
CMC Meetings for 2023
Committee Meetings


Wednesday 11th January
Wednesday 8th March
Wednesday 10th May
Wednesday 5th July
Wednesday 13th September
Wednesday 8th November
General Meetings & AGM


Tuesday 31st January
Tuesday 28th March
Tuesday 30th May
Tuesday 25th July
Tuesday 26th September
Tuesday 28th November - AGM
On this page you will find some multi club events for the year.
If you want something listed please send in the details.
To find out about volunteering at AMHF follow this link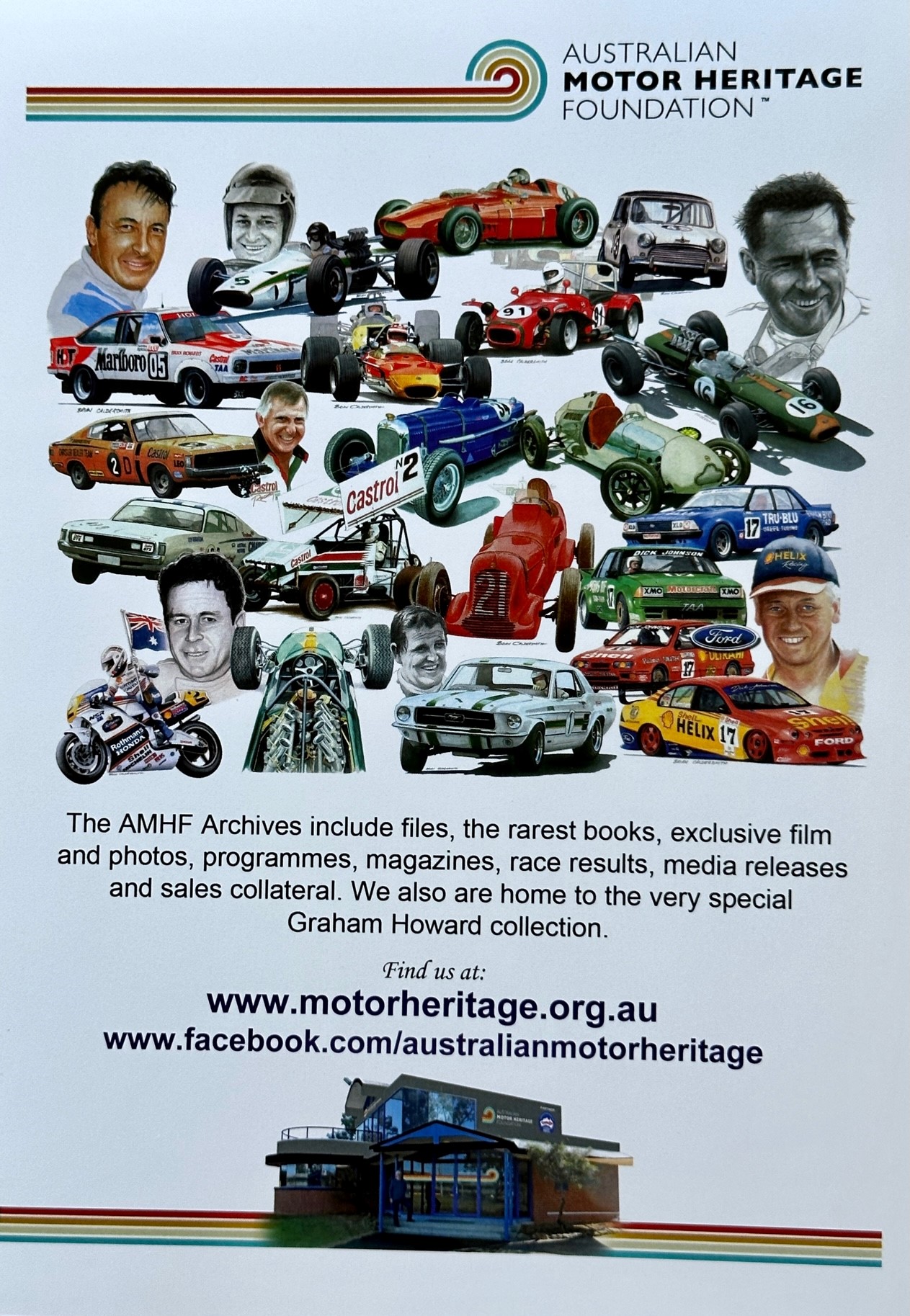 *****
Click on BMC luncheon image to download a PDF copy.
Sadly, we've had to cancel the event organised at Fagan Park to celebrate the Late Roger Foy OAM - date set down 22nd October 2023.

However, the BMC-Leyland Aust Heritage Group will be holding a Luncheon at Wenty Leagues Club on 12th November 2023 and the CMC and the Heritage Group will pay testimony to Roger Foy on that occasion.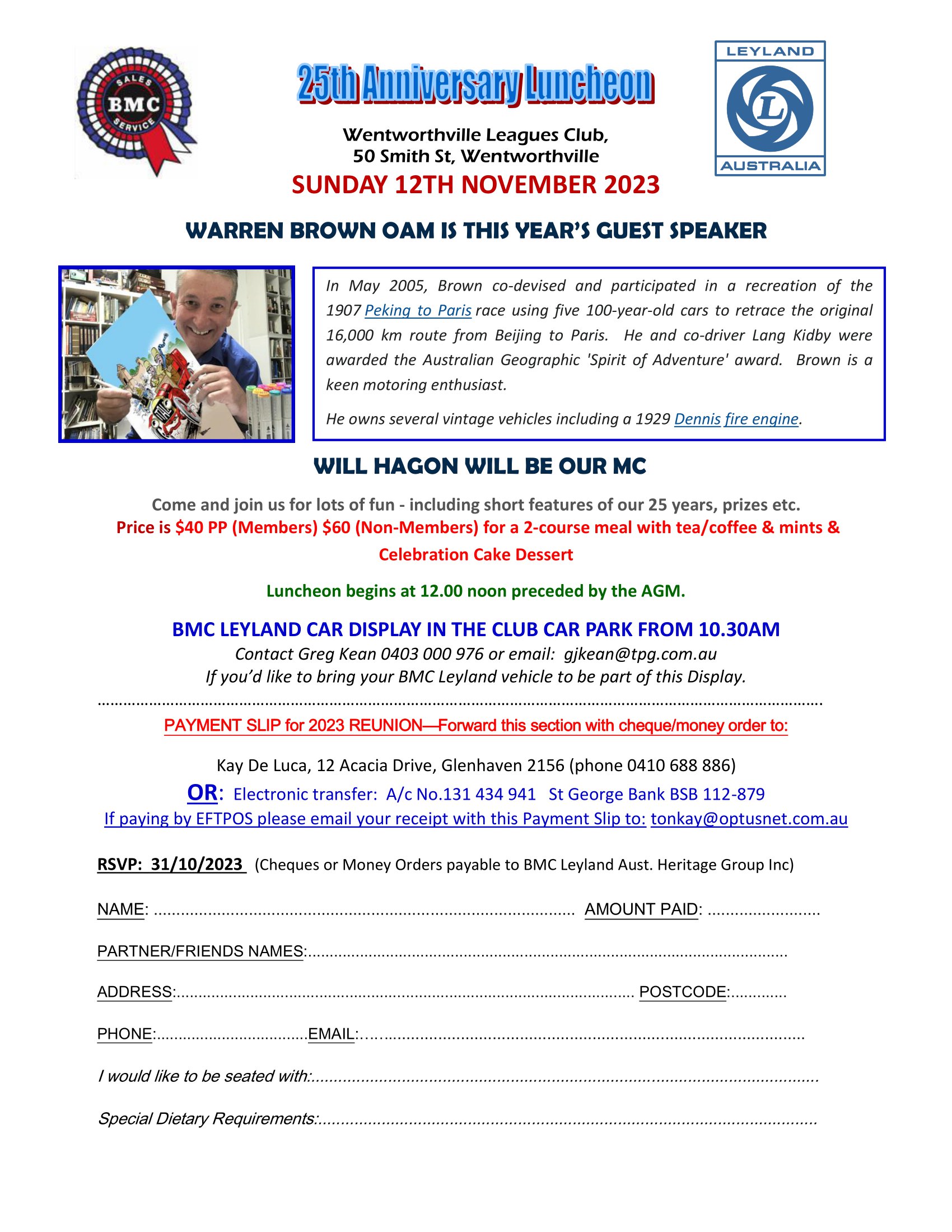 *****
Gerringong Motor Fest
17th February 2024
360 vehicles in 2023, for 2024 up to 400.
100% of the funds for Lions Childhood Cancer Research Foundation $10,000 in 2023 - fantastic result.
Eclectic mix of old, modern, historic, exotic vehicles.
Supported by:
Bowdens Own, Shannons, WIN News, Power FM and the CMC.
Click on image for PDF club invite.